Coming from a family of seven, she has always enjoyed working in a group environment. Becoming a Massage Therapist has allowed her to thrive as an independent professional but also be part of a team of professional health practitioners. She enjoys spending time with family and friends, whether it's out hitting the slopes or enjoying a sunny beach day.
Fire Cupping:
Fire Cupping is similar to the other two types of cupping (plastic or silicone cups) but with some other benefits.
If gliding the cups will be part of the treatment, the fire cups tend to be more comfortable than the other types, and they stay on the body better as well. In general, when cups are placed on the body they work on one layer of tissue, but the fire cups also work on the next layer providing a deeper treatment.
Cupping has a similar effect on the muscles as deep tissue massage. The cups tend to loosen adhesions quicker and with less discomfort on the more sensitive or stubborn areas.
RockBlade:
The RockBlade is a tool created by the company that makes RockTape.
The RockBlade is made to treat fascia. Although the RockBlade may look intimidating, the goal is not to be painful. Sometimes a deeper pressure is needed, but with the RockBlade the idea is to work gradually into the tissue, using the edge of the tool at different angles to achieve different depths into the tissue. Many people find that it helps to increase their range of motion, movement, and ability to stretch further.
Intraoral Jaw Massage:
Hannah was interested in helping people with jaw pain because she has had jaw tension and headaches  from having Temporomandibular Joint Dysfunction (TMJD) herself.
TMJD is the disorder of the temporomandibular joints and associated muscles. It can be caused by habits such as grinding or clenching your teeth, but also from trauma to the jaw, head or neck. Signs of TMJD include muscle pain, headaches, noises in the temporomandibular joint or have limited range of motion in the jaw.
An intraoral jaw massage would consist of a jaw assessment which will determine which muscles are affected the most and if the neck and shoulders need attention as well.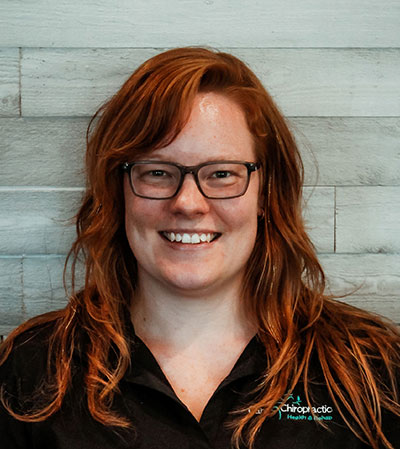 Techniques:
Deep Tissue
Therapeutic
Lymphatic Drainage using the Lymphstar Pro Fusion (Learn more about Lymphatic drainage therapy here)
Fire Cupping (see below for more info!) and Myofascial Cupping
Prenatal
Relaxation
Trigger Point Therapy
Sports Massage
Myofascial release using the RockBlade (see below for more info!)
Intraoral Jaw Massage (see below for more info!)