Josh Calderon, CAT(C), CSEP-CEP
Josh Calderon was born and raised in Red Deer, AB after his family moved from El Salvador in 1985. Josh started his post-secondary education at Red Deer College in the Kinesiology program and in 2009 transferred to Camosun College in Victoria, BC to obtain his degree in Athletic and Exercise Therapy. During that time Josh worked with a semi-professional soccer team, worked various high school tournaments, and for 2 years worked with Canada's national rugby sevens women's team.
Since completing his degree and acquiring his Athletic Therapy and Exercise Physiologist designations, he has worked towards merging his rehabilitation and personal training backgrounds to provide his clients with appropriate treatments and programming to achieve an improved quality of life. He has worked with athletes, office and industrial workers, people limited by Cerebral Palsy, Multiple Sclerosis, OA, and pre/post-surgery. Josh continues to enjoy playing soccer and along with his wife, is anticipating the arrival of their firstborn child.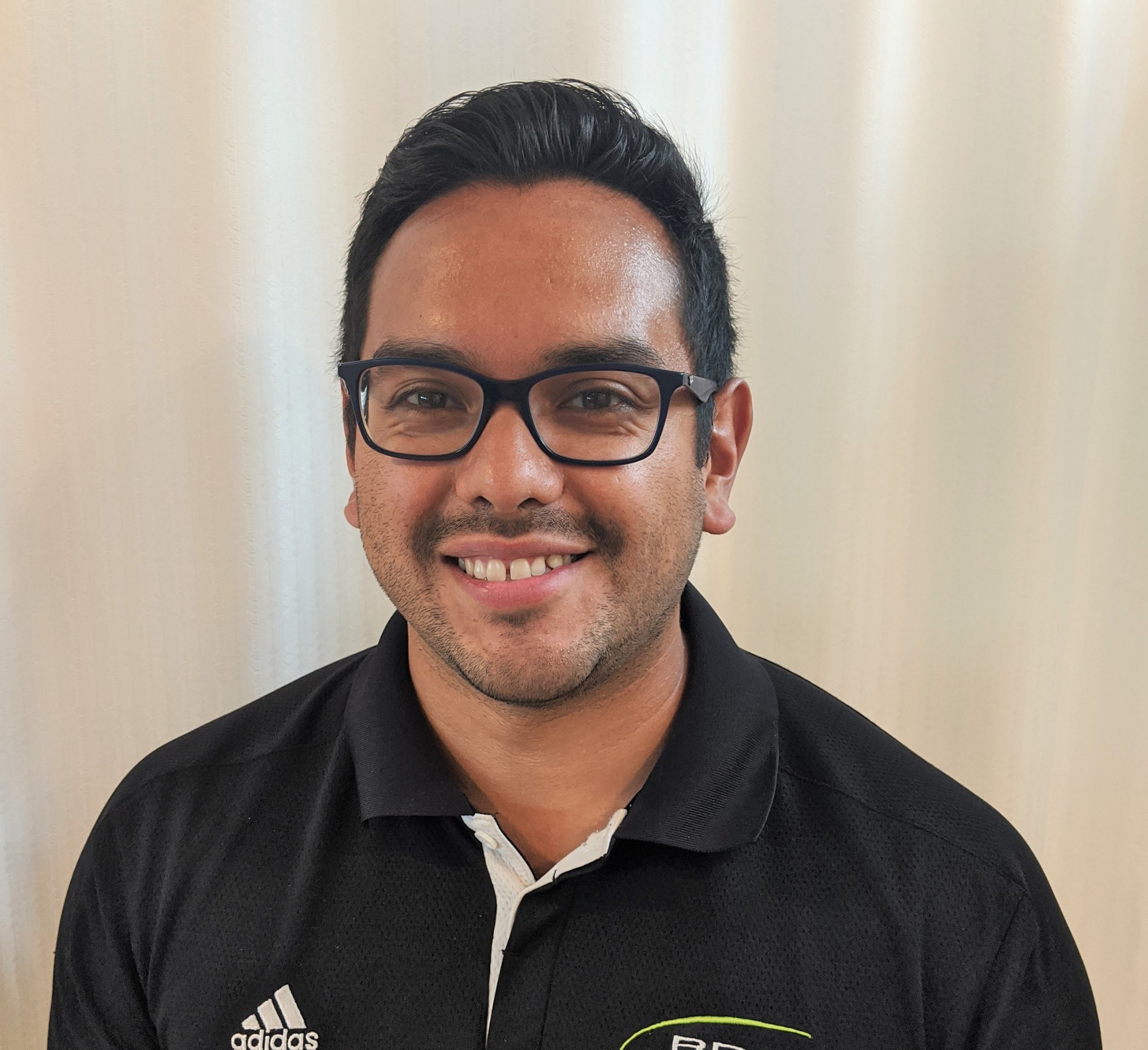 Education:
Bachelor of Athletic and Exercise Therapy – Camosun College, Victoria, BC
General Kinesiology Diploma – Red Deer College
FMS Level 2 Practitioner – Functional Movement Systems
Amino NeuroFrequency Level 2 Practitioner
Trigger Point Therapy, Taping & Vacuum Cupping – Niel Asher Education
General Inquiries
To request an appointment, please call the clinic at 403-309-2292. We will do our best to accommodate your requested day and time!
If you have any questions about our clinic, please use this form.